Coloring book spiral bound "Gothicland and Spookytown" 20 coloring pages A4

Sold: 0
Report Abuse
This coloring book consists of 20 gothic and creepy coloring pages .
It has:
– 20  coloring pages to color,
– a thick pages (180 GSM), you can use ANY media,
– it is printed on one side of the sheet, so you may not to worry about ruining other images while coloring one of them,
– a large size, A4 format (21×29 cm, 8.3 x 11.7 inches) 
– wire-o bound (spiral).
Shipping Continents: Europe, North America, Antarctica, Oceania, South America, Africa, Asia
---
Shipping Countries: Spain, Germany, Italy, Sweden, United Kingdom (UK), Ireland, Switzerland, France, Belgium, Canada, United States (US)
---
Ready to ship in 1-2 weeks from Russia
---
Shipping Policy
---
We do not provide estimates of any duty, VAT, taxes or clearance charges that May be applicable in your country. Buyer is solely responsible for understanding and complying with the import requirements of the destination country.
---
Refund Policy
---
We do not accept refund and exchange. But contact us, if you have problems with the shipping or your package didn't arrive in 40 days.
Check with your seller on his store page or in the product description for the rules for returning and canceling an order.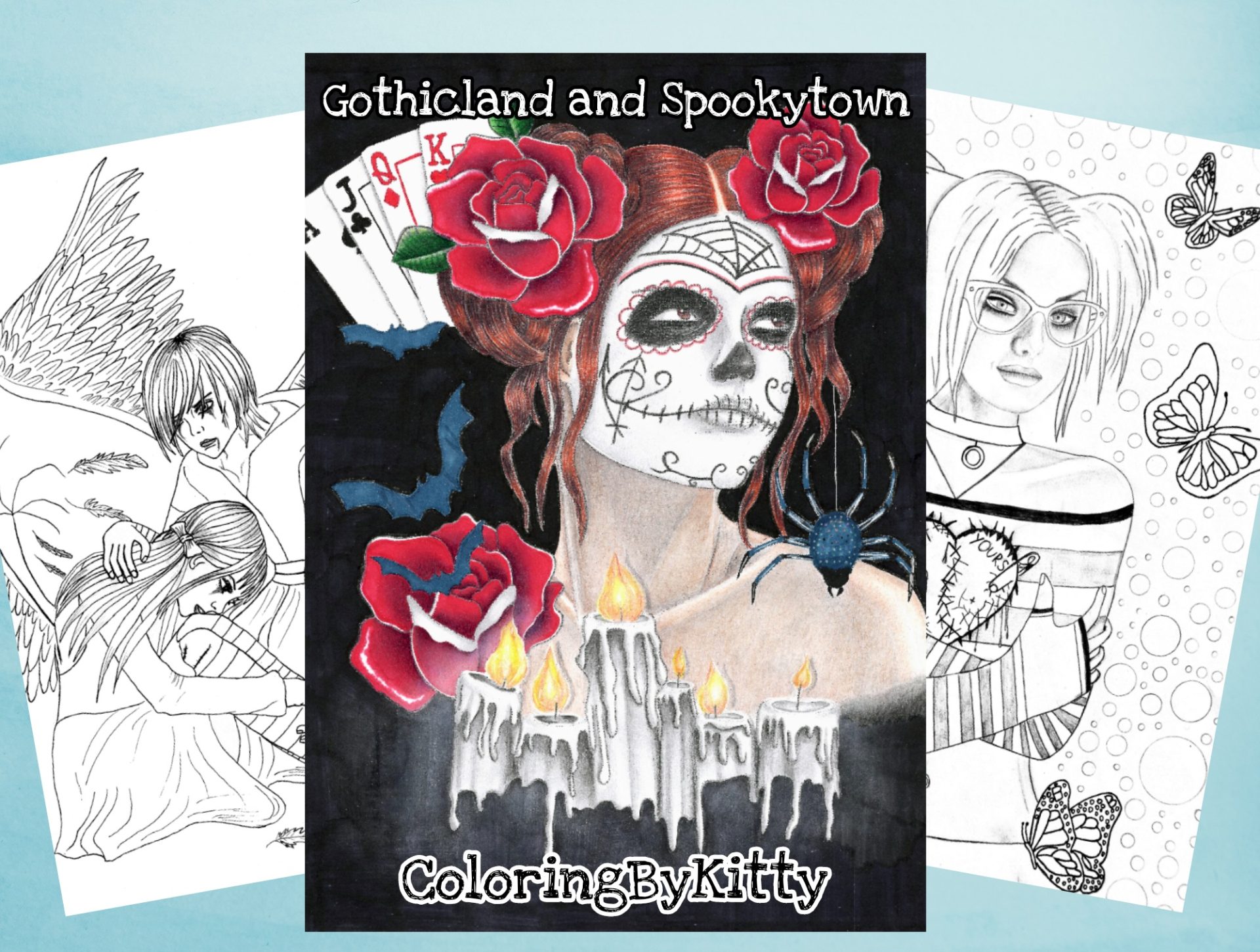 Coloring book spiral bound "Gothicland and Spookytown" 20 coloring pages A4