Double-sided corset Everly pattern PDF + tutorial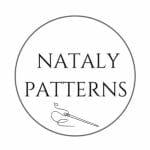 Corset Everly (you can make it reversible) sewing pattern (sizes: XXS-XL/ US: 0- 16/ UK: 4-20) and instructions (no grommet needed!). Beginner friendly.
You will instantly and automatically receive: printable PDF pattern (for all sizes) + detailed instructions illustrated with many photos (use both cm and inches)
– Beginner friendly
– PDF pattern comes with step by step tutorial illustrated with pictures
– Even if you aren't professional you will easily cope with the pattern
– Instant download (you don't have to wait until I send you the files, as they're sent immediately and automatically right after the purchase)
– Customer support
Sold: 0
Report Abuse
You can print the pattern at your local copy shop or print at home (A4 sized paper).
Materials and tools required
1. Sewing machine
2. Fabric: 150 x 30 cm/60 x 12 inches (Wash and iron the fabric before sewing!) (You can use any fabric that you like: linen, dressmaking fabrics, satin, etc.)
3. Lining or fabric of another colour (fabric 2): 150 x 30 cm/60 x 12 inches
4. Interfacing: 150 x 30 cm/60 x 12 inches
5. Threads which colour fits the fabric
6. Underbust wire
7. Boning
8. Printed templates (look the other file)
9. Chalk
10. Scissors
11. Pins and a needle
12. Iron
13. Measuring tape
Check with your seller on his store page or in the product description for the rules for returning and canceling an order.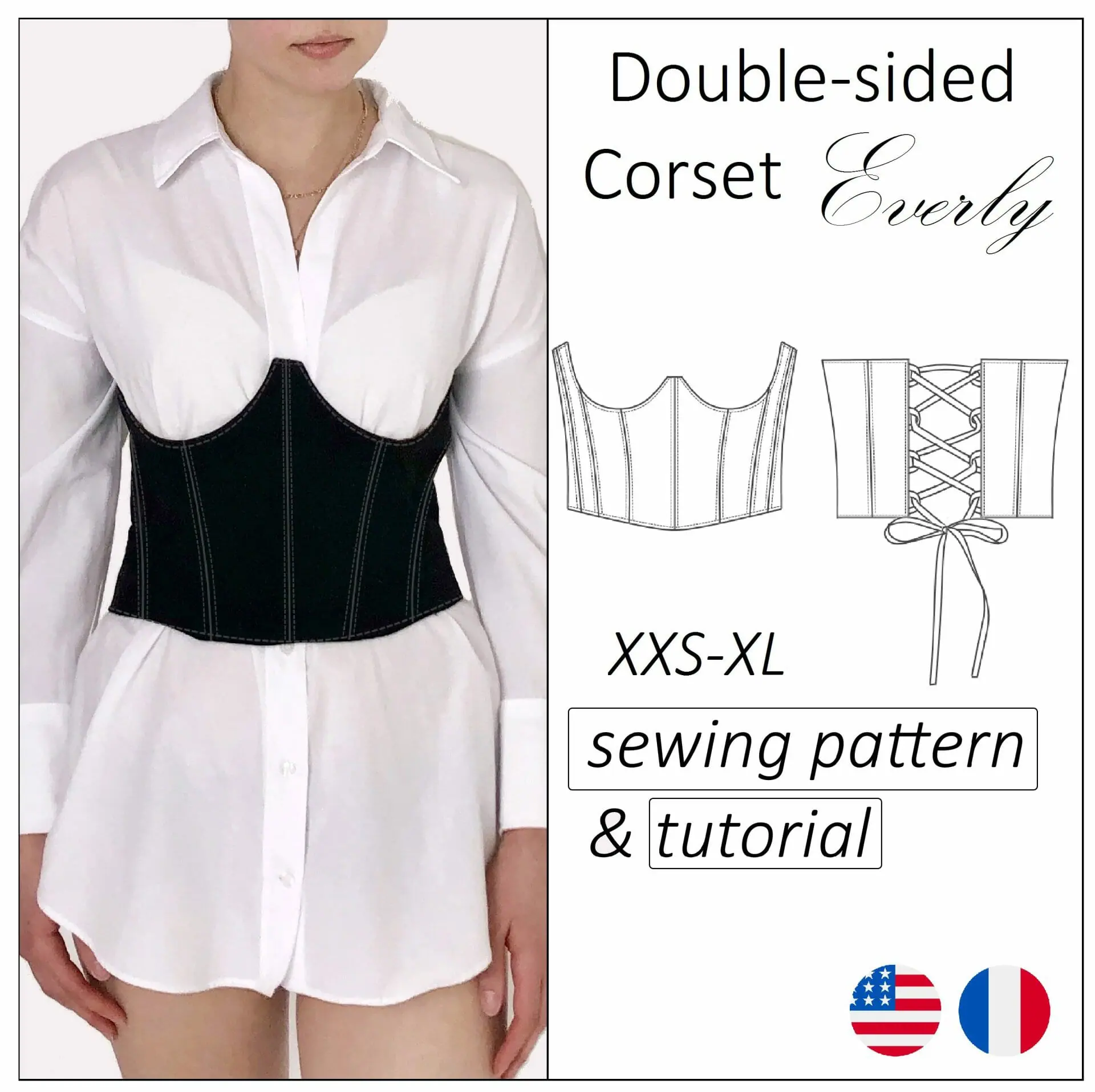 Double-sided corset Everly pattern PDF + tutorial