Cross Stitch Pattern Set PDF Witch Poison, Halloween 1

Cross Stitch Pattern Set PDF Witch Poison, Halloween 1
Cross stitch will be an original decoration for your home and a cute gift for your loved ones.
This is not a physical product! After payment, you will be able to download the file.
Creator XStitchEasy
Sold: 1
Report Abuse
Cross Stitch Pattern Set PDF Witch Poison, Halloween 1
Pattern Specs:
8 DMC floss colors used
125w x 150h stitches
Aida 14 count: 8.93w x 10.71h in / 22.68w x 27.21h cm
Aida 18 count: 6.94w x 8.33h in / 17.64w x 21.17h cm
Aida 22 count: 5.68w x 6.82h in / 14.43w x 17.32h cm
The PDF file contains:
– Black and white pattern on 1 page (convenient to use on your phone or tablet, and also suitable for printing)
– Black and white pattern for printing on 2 pages
– DMC floss colors needed to complete this pattern
Every pdf file container list of DMC thread colors.
In order to open the PDF pattern, you will need Adobe Reader which can be downloaded  free.
Please note this is a PDF scheme only.
No fabric, floss, or other materials are included in the listing.
It is a digital pattern PDF format and will be available to download when the payment will be received.
Please note that you can use the file only for personal use! You cannot sell this file or publish it on any resource for free download.
Actual colours may vary. This is due to the fact that every computer monitor, laptop, tablet and phone screen has a different capability to display colours.
Please note that due to the nature of the product – digital goods, returns and exchanges are not made. But if you have any questions, please contact me!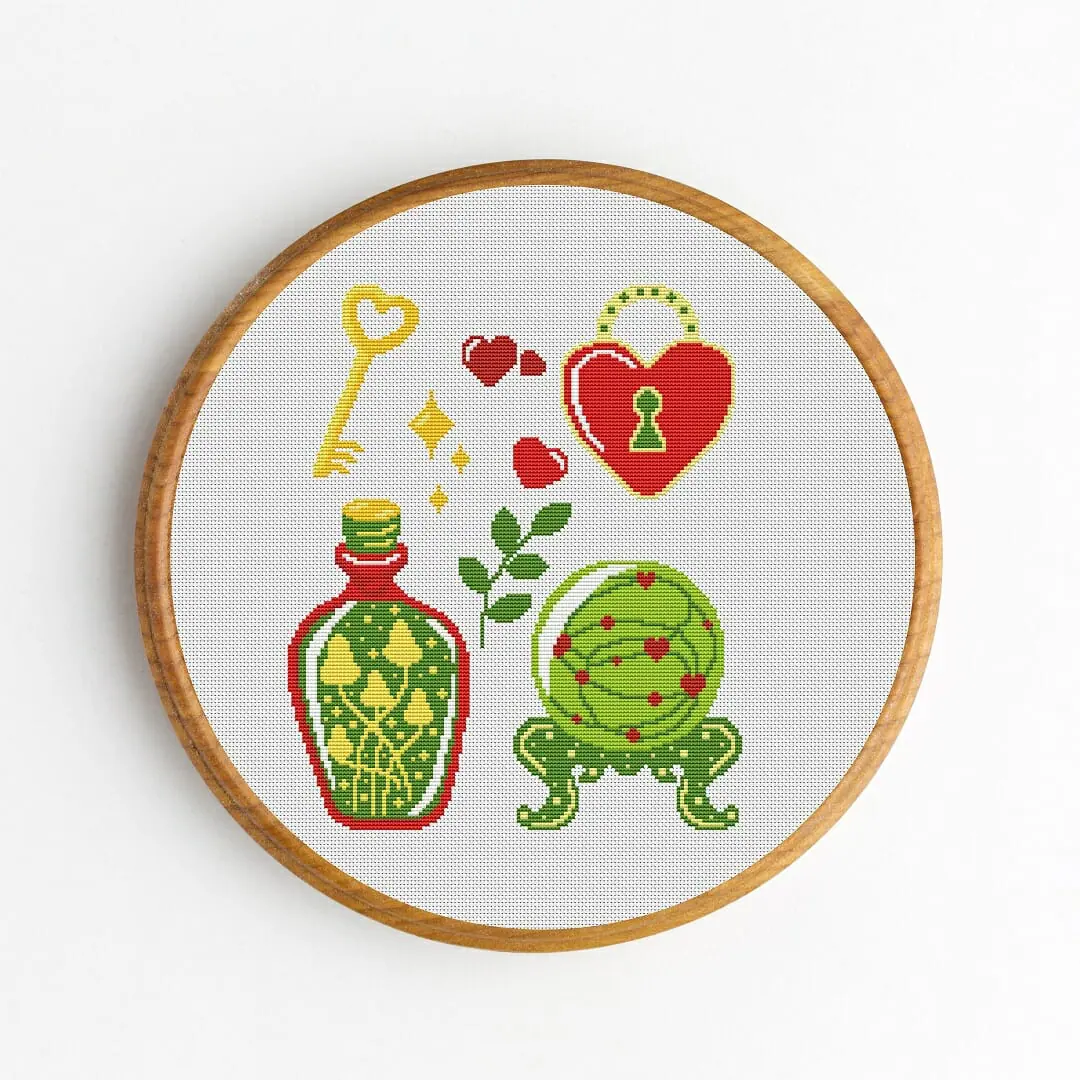 Cross Stitch Pattern Set PDF Witch Poison, Halloween 1