Dog Woman Painting Modern Digital Portrait Illustration

Hello, I already wrote the history of this work. But I repeat – in place of the dog there should have been a pillow. But then I thought – why not put a dog here?
I liked this idea and that's where the Papillon came in.
This is a modern digital illustration of a woman with a dog. I accept a custom order, in return you will receive a file that you can use for your wall or clock, for example.
Please be aware of copyright, these images may not be resold. Drawing time is 1-4 weeks.
If you have any questions please let me know.
Sold: 0
Report Abuse
Vendor Information
Store Name:

Woman Art Face

Vendor:

Woman Art Face
No ratings found yet!
Check with your seller on his store page or in the product description for the rules for returning and canceling an order.
You may also like…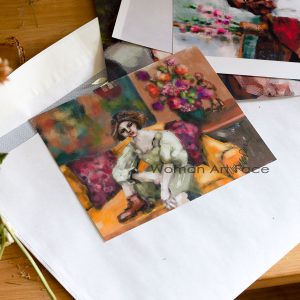 Dog Woman Painting Modern Digital Portrait Illustration