Kinder Surprise Hippos Family 2021 collection series VU
Kinder Surprise Hippos Family 2021 collection toys series VU
FREE WORLDWIDE SHIPPING
Sold: 0
Report Abuse
Kinder Surprise Hippos Family 2021 collection toys series+1 BPZ(Papir) VU357-VU362 Collection of Kinder Surprise,  in a new collecting state
FREE WORLDWIDE SHIPPING–All purchases can be combined into one package!
You can see all collectible and vintage items here in the KinderСat store: https://crealandia.com/creator/kindercat/
PLEASE PAY ATTENTION!
Some or all figures may have (adhered stickers)(this is not reflected in the photo)! Expand the photo to see all the details. There may be light reflections in the photo. You get exactly what you see in the photo. You can request additional photos. Feel free to ask questions before buying!
Delivery from Russia.
Time is usually required:
In Europe 13-45 days
In the USA 17-59 days
In other regions 1-2.5 months
The purchase will be sent within the next 1-5 business days after receiving the payment by Air Mail with the tracking number.
Each item will be well packed and protected.
If you have questions, please write to us!
List of figures from the collection Kinder Surprise
Thank you for visiting my shop KinderСat!
https://crealandia.com/creator/kindercat/
Shipping Continents: Europe
---
Ready to ship in 3-5 business days from Russia
---
Shipping Policy
---
FREE WORLDWIDE SHIPPING!
---
Refund Policy
---
Return and exchange:
The store does not exchange, does not return the goods and does not cancel the order.
If you have problems with your order, please contact us.
Vendor Information
Store Name:

kindercat

Vendor:

kindercat
No ratings found yet!
Check with your seller on his store page or in the product description for the rules for returning and canceling an order.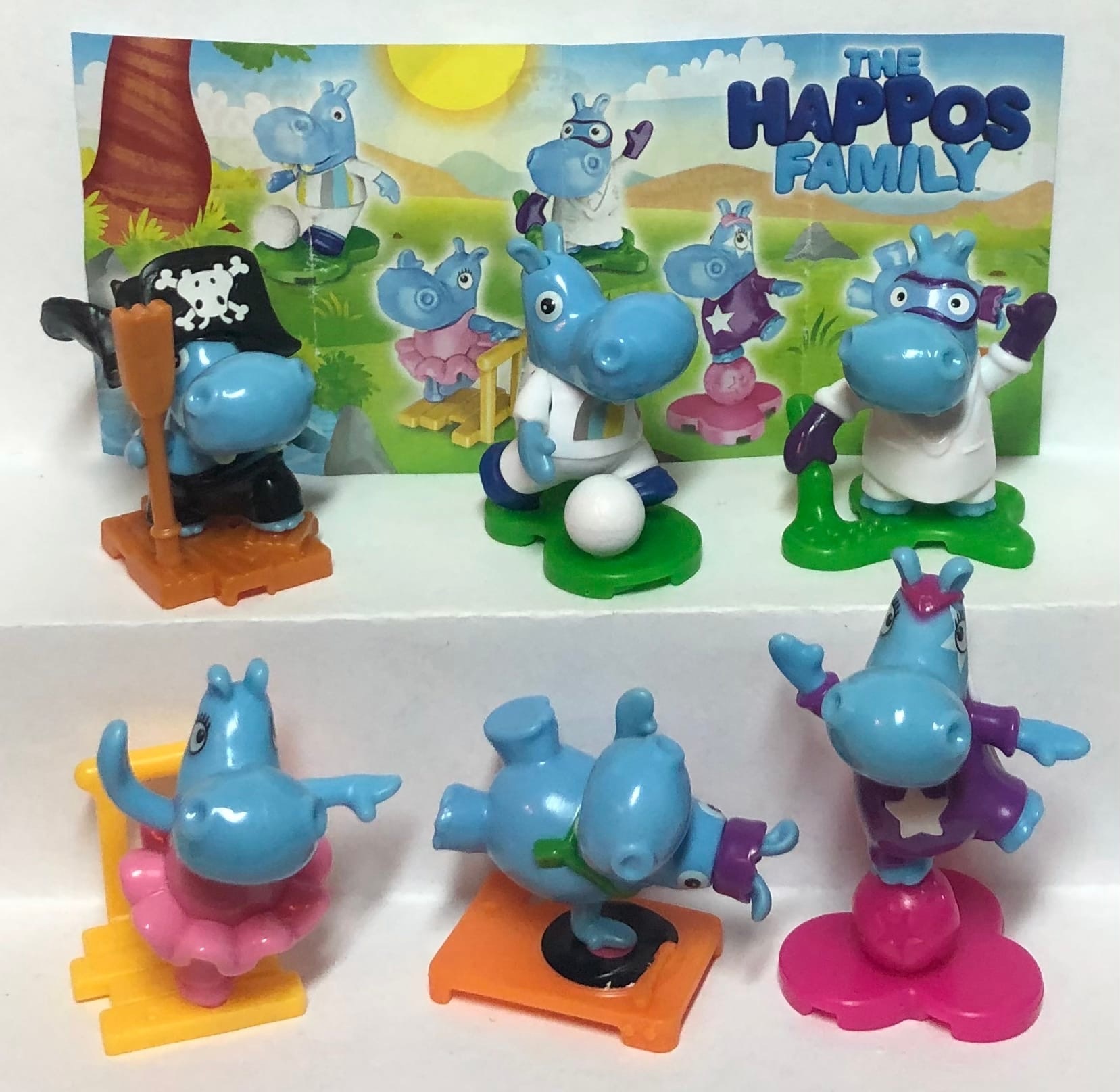 Kinder Surprise Hippos Family 2021 collection series VU