set of 100% hand-dyed merino, wrap + beanies, toy

A set of 100% hand-dyed merino. The softest, tactile incredible! Wrap + cap.It stretches perfectly, does not deform.
It is made to order within 3-5 days.
Sold: 0
Report Abuse
Shipping Continents: Antarctica, Europe, North America
---
Shipping Countries: Iceland, Belgium, Belarus, Germany, Spain, United Kingdom (UK), Ireland, Italy, North Macedonia, Netherlands, Portugal, Romania, Serbia, Russia, Slovakia, Slovenia, Turkey, Malta, Latvia, Canada, United States (US), Philippines
---
Ready to ship in 3-5 business days
---
Shipping Policy
---
❗The funds for the goods are subject to full refund to the buyer if the parcel has not been received by the addressee within 60 days from the date of dispatch. This measure is due to the fact that there were cases of delays in the delivery time, funds were requested by the buyer and returned, but the parcel was delivered and received. If I suspect the loss of the parcel, I always immediately send out repetitions of the goods. If you have received two packages, please do not receive one of them. By purchasing products in my store, you agree to these rules. Have a nice shopping!
---
Refund Policy
---
All products are made of high-quality and safe materials. The color of the product in the photo may differ slightly due to the monitor settings and color perception. If the product does not suit you in quality, it will be replaced by a product without defects. Return of goods that do not fit the color is not provided. The return of the goods is paid by the buyer. Resend-Seller
Specification:
set of 100% hand-dyed merino, wrap + beanies, toy
| | |
| --- | --- |
| Variations | full set #1, full set#2, full set #3, full set #4, full set #5, full set #6, full set #7, full set #8, full set #9, only toy |
Check with your seller on his store page or in the product description for the rules for returning and canceling an order.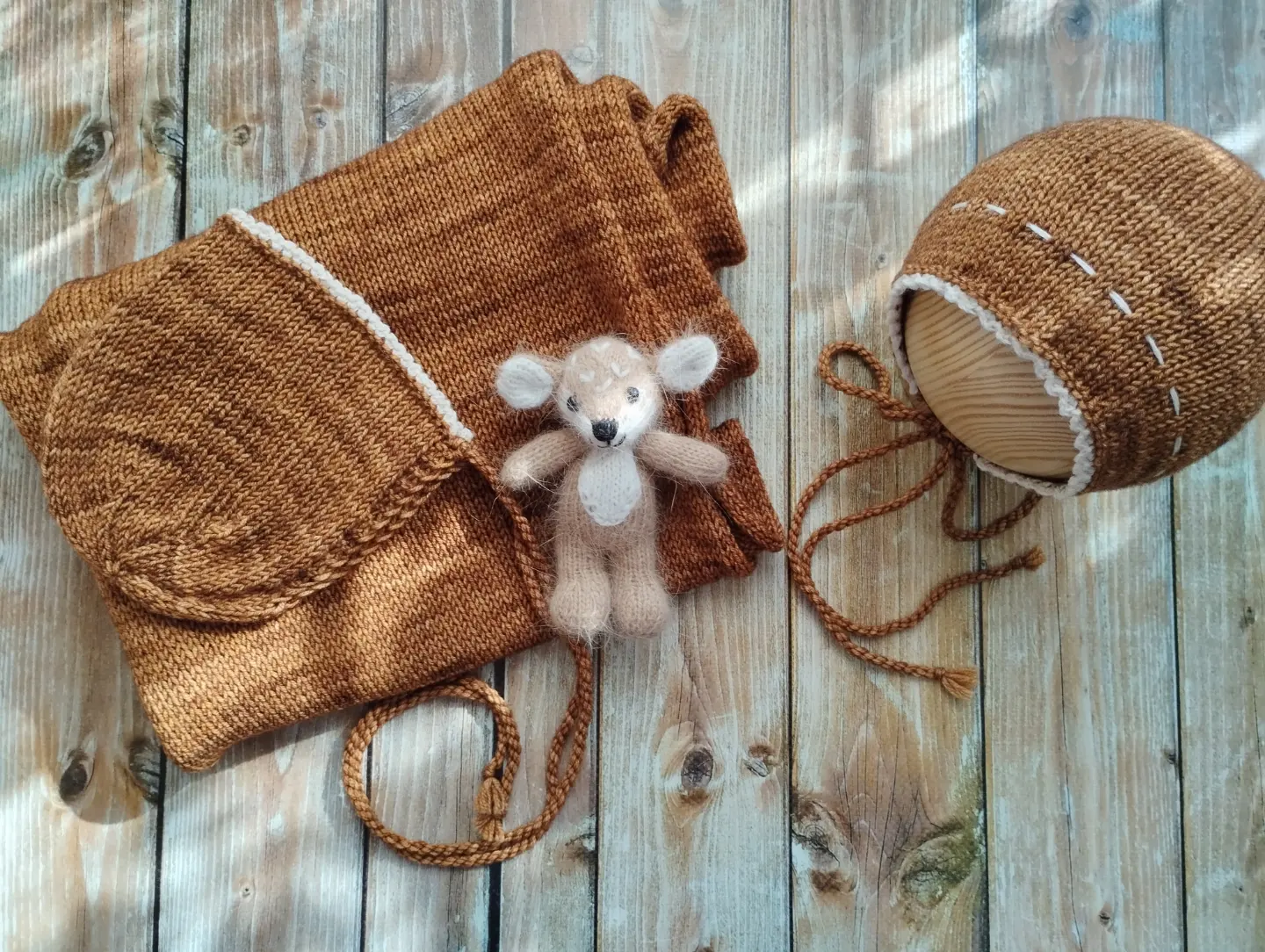 set of 100% hand-dyed merino, wrap + beanies, toy