Original Oil Painting Marine Painting Seascape

I suggest you my original oil painting. Size: 24 x 15.6 Inch
It's not copy or print.
This painting can make your bedroom living room more beautiful or it can be used as office or home decor in any house or building.
I use professional top quality art paints.
Please take your attention, that the colors in the picture may be a bit different, depending on your monitor settings.
Sold: 0
Report Abuse
Sending by mail within 2 days from the date of payment
Canvas on a stretcher, the painting is sold unframed
Shipping Continents: Asia, Europe
---
Shipping Countries: Thailand, Vietnam, Uzbekistan, Turkmenistan, Tajikistan, Saudi Arabia, Kazakhstan, China, Azerbaijan, Armenia, United Arab Emirates, Belarus, France, Netherlands, Norway, Portugal, Turkey, Spain, Canada
---
Shipping States: Almería (Spain), Asturias (Spain), Alicante (Spain), Albacete (Spain), Araba/Álava (Spain), A Coruña (Spain), Segovia (Spain), Córdoba (Spain), Cáceres (Spain), Huelva (Spain), La Rioja (Spain), Las Palmas (Spain), Lleida (Spain), Lugo (Spain), Madrid (Spain), Málaga (Spain), Salamanca (Spain), Toledo (Spain), Teruel (Spain), Ávila (Spain), Sevilla (Spain), Biscay (Spain), Tarragona (Spain), Valencia (Spain), Girona (Spain), Ceuta (Spain), Castellón (Spain), Cantabria (Spain), Cádiz (Spain), Burgos (Spain), Barcelona (Spain), Badajoz (Spain)
---
Specification:
Original Oil Painting Marine Painting Seascape
| | |
| --- | --- |
| Weight | 0.9 kg |
| Dimensions | 60 × 40 cm |
Check with your seller on his store page or in the product description for the rules for returning and canceling an order.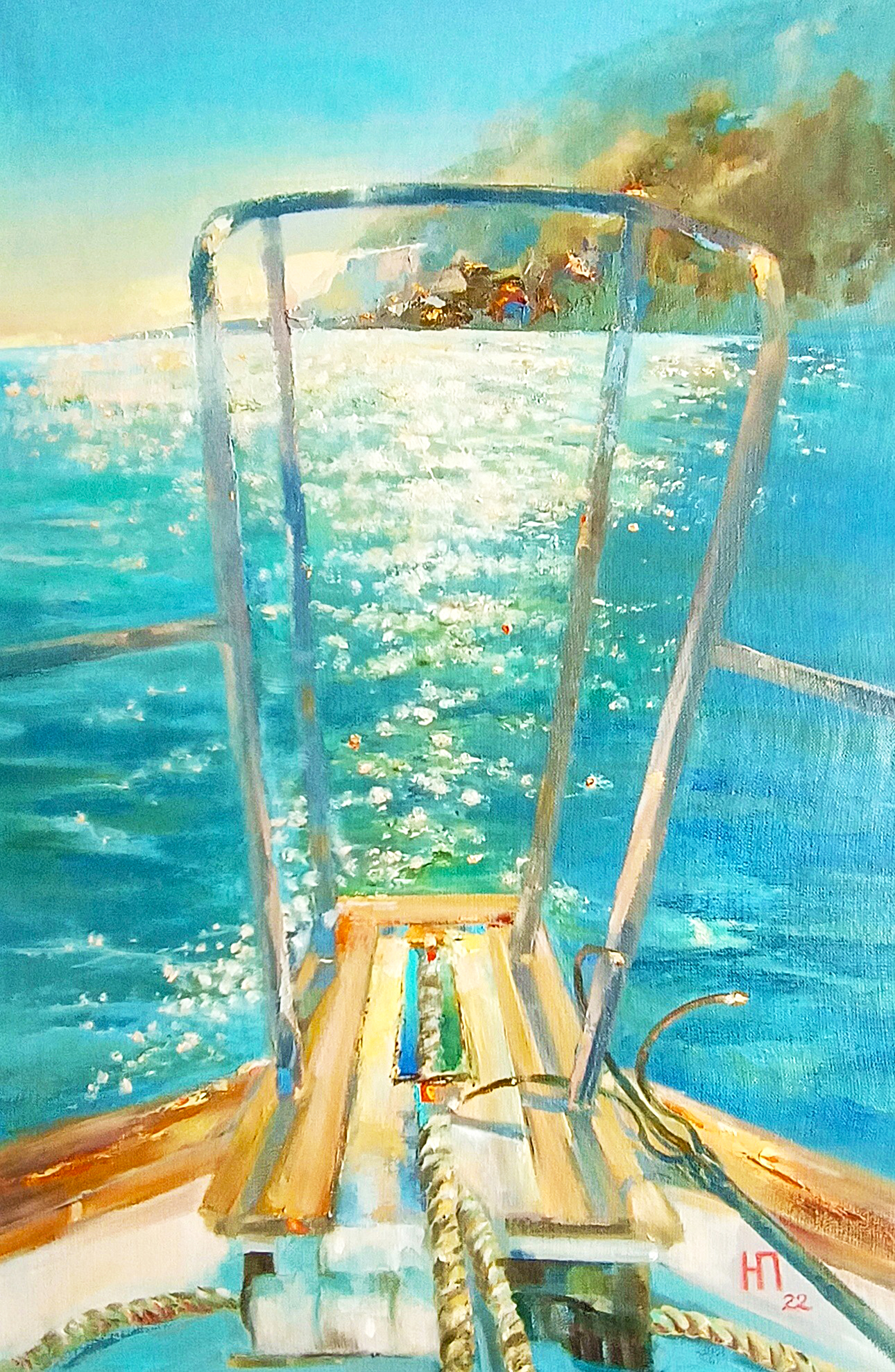 Original Oil Painting Marine Painting Seascape