orthodox rosary prayer rope broyanitsa ,3

Orthodox prayer rope for 100 knots, rosary made of wool,broyanitsa
Added to wishlist
Removed from wishlist
1
Sold: 0
Report Abuse
prayer rope for 100 knots.Made with a blessing.
Woven from black wool and wooden beads.separators of 10 nodes. Dimensions: wooden bead 10 mm. the length of the rosary with a tassel is 47 cm, the size of the knot is 7 mm by 8 mm.
Rosary beads are used by Orthodox Christians for counting. prayers, a prayer is read for each node.For convenience, you can stretch the rosary, the distance between the knots will increase.
The delivery is free, but you pay the duties and taxes yourself.Delivery may take an average of 15 days, but it may take 50 days.Please be patient!
If you have any questions, write to me and I will be happy to answer you.
Shipping Continents: Asia, Europe, North America, Oceania, South America, Antarctica, Africa
---
Shipping Countries: Åland Islands, Albania, Andorra, Belarus, Belgium, Bulgaria, Bosnia and Herzegovina, United Kingdom (UK), Hungary, Germany, Greece, Spain, Ireland, Italy, Latvia, Lithuania, Austria, Moldova, Netherlands, Russia, Serbia, Slovakia, Slovenia, Ukraine, Finland, France, Sweden, Canada, United States (US), Turks and Caicos Islands, Falkland Islands
---
Specification:
orthodox rosary prayer rope broyanitsa ,3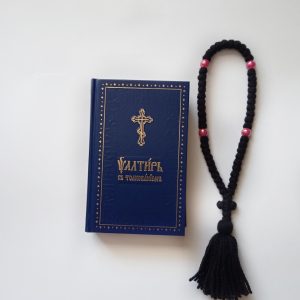 Check with your seller on his store page or in the product description for the rules for returning and canceling an order.

orthodox rosary prayer rope broyanitsa ,3