stl files 3d print model Knight Killer from Solo leveling manhwa cosplay

3D model of one of Sung Jin-Woo's black-red daggers which he received at the beginning of his Solo leveling. Blade and handle in separate files, so you can sand and paint it easily.
Sold: 0
Report Abuse
Sung Jin-Woo dagger Knight Killer from Na Honjaman Lebel-eob (Solo leveling) manhwa It is one of the numerous dagger-type weapons Jin-Woo has obtained and was purchased during the Job Quest. This model ready for 3d print. The archives contain two versions of the blade – a whole blade and a blade cut into two parts for printers with a print area about 20x20x20 cm. Size is ~ 43 cm (16.9 inches) whole dagger.
3d models in *.stl format. All files (3d models and additional files – images) packed in *.zip archive.
This product (digital files) is licensed under CC-BY-NC.
This means that the files you purchased are for personal use only, with attribution.
For commercial use, you must buy a new copy of this 3d model for each item produced.
Thank you for your interest and for reading the description to the end! ♥
If you have any questions feel free to contact me @tavi_cosplay_props.
Vendor Information
Store Name:

Tavi Cosplay

Vendor:

Tavi Cosplay
No ratings found yet!
Check with your seller on his store page or in the product description for the rules for returning and canceling an order.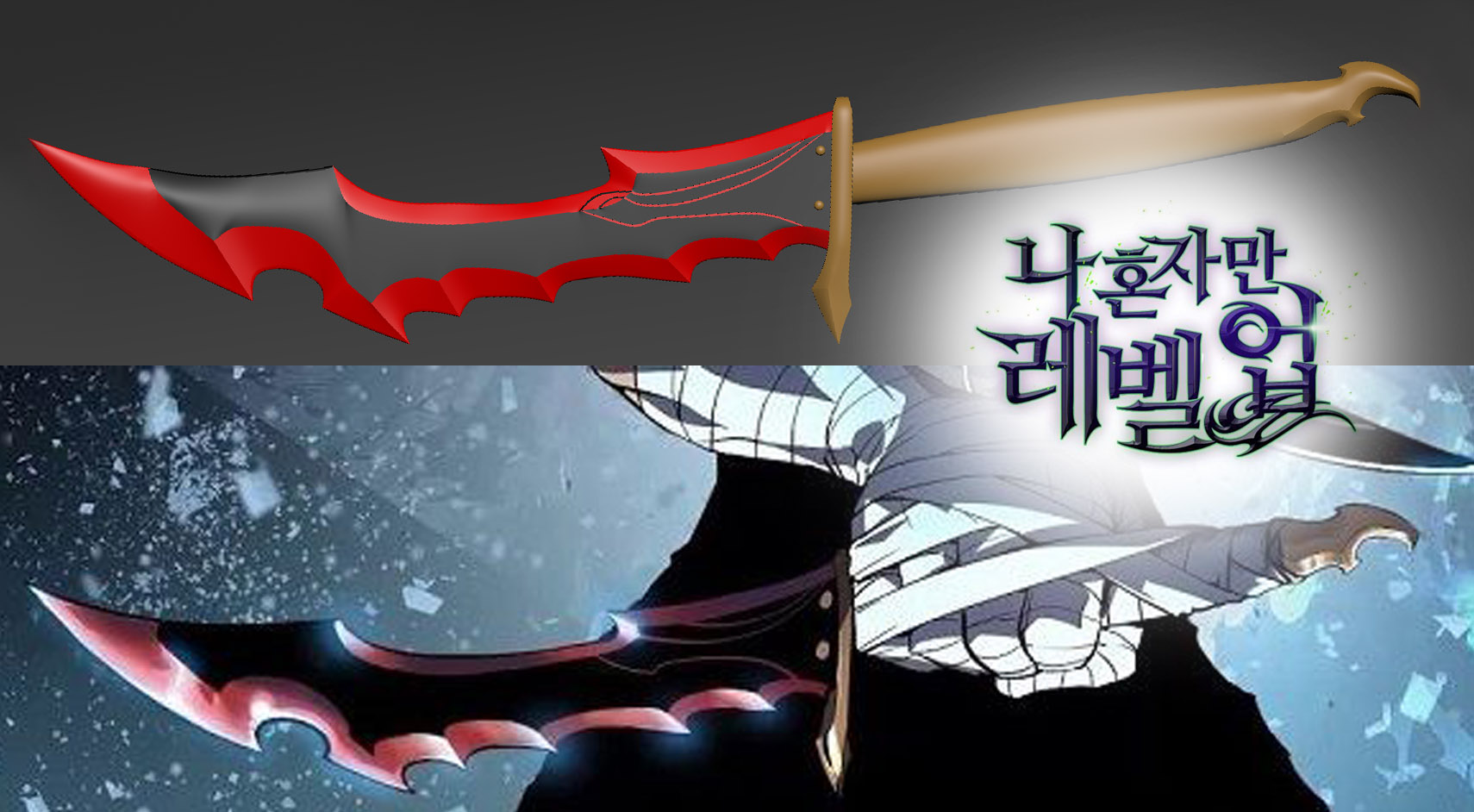 stl files 3d print model Knight Killer from Solo leveling manhwa cosplay