Sakura hair accessory. Pink hair pin. Floral jewelry

Long sakura hair pin about 11.5 cm
Sold: 0
Report Abuse
Hello! You see this pink sakura hair pin in my shop FelisFantasyArt.  Please, contact me for discussing your order details if it needs. I made this amazing transparent flower from very lightweight material – polymeric resin. This flower is not fragile. The petals holds on wire and  stamens holds on fishing line.
Length about- 11.5 cm.
Width – 9 cm
This hair pin is not available now. I can make similar hair accessory especialy for you. The production time is about 2-3 weeks without shipping time.
The cost of individual order can be change in depending on from increasing of  size and details.  The production time is about 2 weeks without shipping time. Care instructions: I recommend avoiding exposure to water. Please, clean your flower with a dry soft brush when they are dusting. Attention! Not intended for active children's games. There's wire inside! It may be dangerous for little baby. Thanks for attention to my shop!
Shipping Continents: Africa, North America, Asia, Antarctica, Oceania, Europe, South America
---
Ready to ship in 3-5 business days from Russia
---
Shipping Policy
---
I'll ship your parcel by Boxberry. You get free shipping excluding the tax of your country.
---
Refund Policy
---
I accept returns if your parcel was demaged in delivery. However, let me see your unpucking video and photo of damage within 1 day after delivery.
I  accept returns if the item damaged in transit only. Please provide evidence in the form of a photo or video of the unpacking of the item.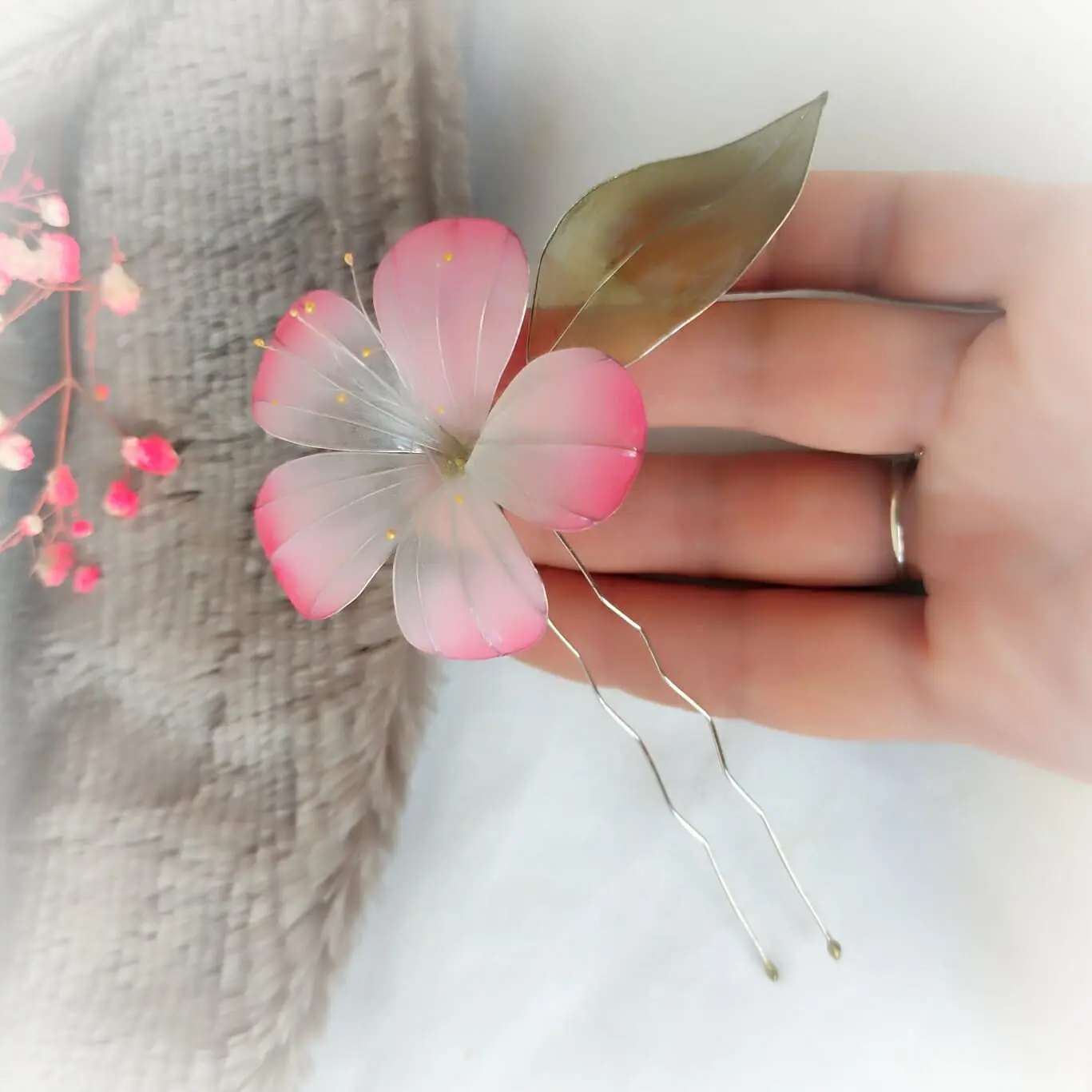 Sakura hair accessory. Pink hair pin. Floral jewelry