ACEO original art collection landscape wild meadow

ACEO wild meadow original art collection landscape acrylic painting by Yalozik
Original painting by ACEO. Material:
acrylic, texture paste, varnish.
Size 2.5*3.5″.
Art is written on a special thick art cardboard. On the reverse side of the ACEO are gilded and signed by the artist. The paintings are not framed.
Discounts! The painting is delivered with a tracking number.
Sold: 0
Report Abuse
ACEO wild meadow original art collection landscape acrylic painting by Yalozik
The price is for the entire collection.
ACEOs stands for "Art Cards Editions and Originals".
These are small original works of art that are issued in the form of individual copies or editions. They should be 2.5 x 3.5 inches. This standard size is widely accepted by collectors. Any size larger or smaller will not qualify as ACEO.
Shipping Continents: Asia, Europe, North America, Oceania, South America
---
Shipping Countries: South Korea, Thailand, Taiwan, Singapore, Kazakhstan, Japan, Georgia, China, Poland, Bulgaria, Norway, Netherlands, Moldova, Lithuania, Italy, Hungary, France, Russia, Turkey, Czech Republic, Switzerland, Iceland, Belgium, Belarus, Greece, Spain, United Kingdom (UK), Estonia, Ireland, Latvia, Luxembourg, Portugal, Romania, Slovakia, Slovenia, Croatia, Montenegro, Canada, United States (US), Mexico, Australia, Chile, Brazil
---
Ready to ship in 1-2 business days
---
Shipping Policy
---
All paintings are carefully packaged before shipping.
Paintings on canvas are sent in a roll on a rigid tube.
Pictures on hardboard are sent with a protective layer of packaging.
Average delivery time is 1-6 weeks.
Due to the unstable world situation, please do not worry about the delay of the goods.
I will do my best to make you happy with your purchase!
---
Refund Policy
---
Handmade items cannot be exchanged or returned. But I'm always ready to make concessions for you! Send me a message if you would like to return an item. I consider each case individually.
Vendor Information
Store Name:

Yalozik Art

Vendor:

Yalozik Art
No ratings found yet!
Check with your seller on his store page or in the product description for the rules for returning and canceling an order.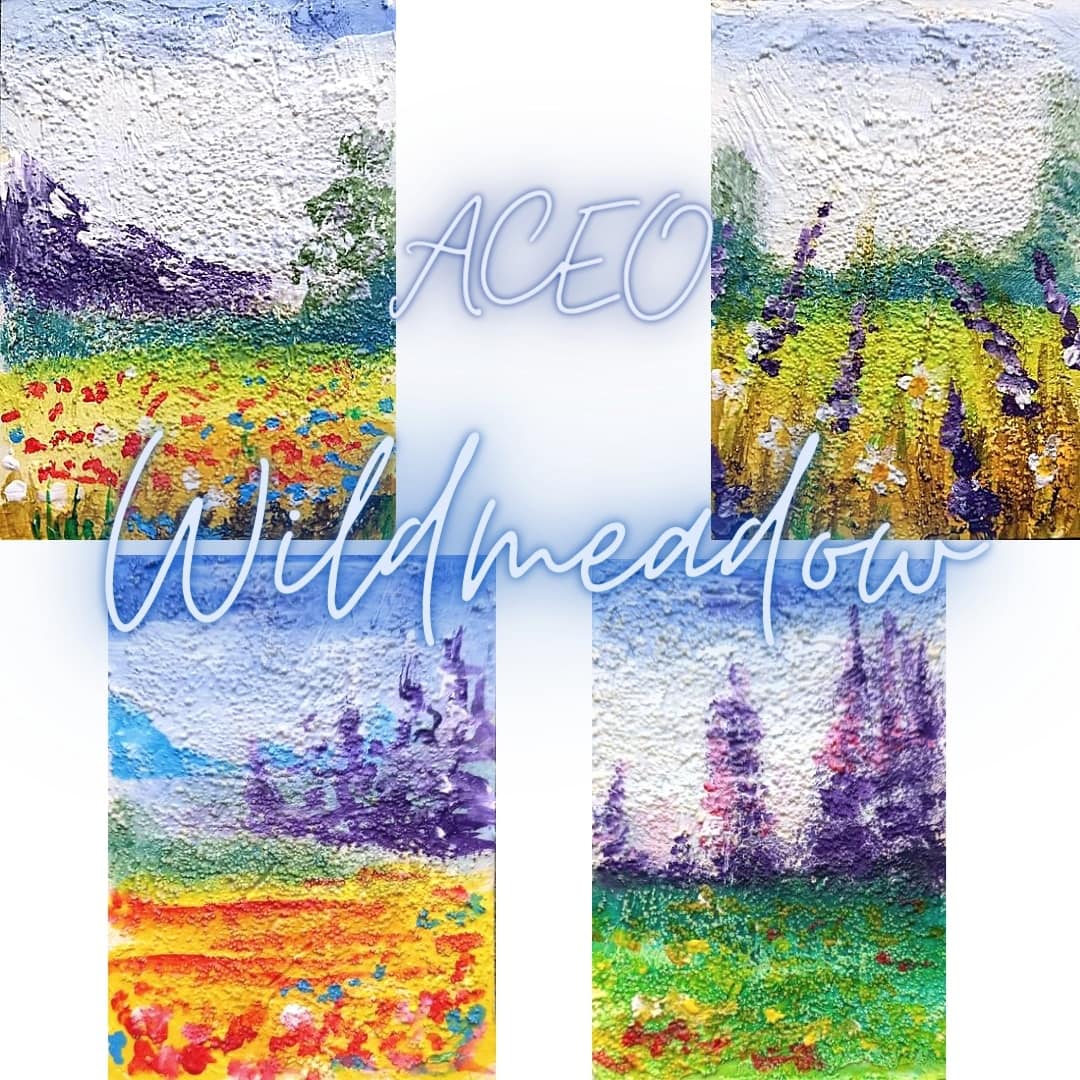 ACEO original art collection landscape wild meadow