Herringbone Graph Paper Miyuki Delica – Actual Size Seed Bead Graph Paper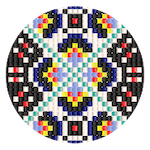 This Actual Size Herringbone Graph Paper contains full page Beading Graphs for the four sizes of Miyuki Delica beads. Every tenth row is labeled which will make creating and following the pattern for your unique flat or tubular herringbone design easier.
Sold: 0
Report Abuse
Create your own unique seed bead design with this Herringbone Graph Paper. These actual size beading graphs were created for Miyuki Delica size 8/0 (Miyuki DBL), Miyuki Delica size 10/0 (Miyuki DBM), Miyuki Delica size 11/0 (Miyuki DB), Miyuki Delica size 15/0 (Miyuki DBS) seed beads.
This 4 page printable PDF contains four full page beading graph for every size of Miyuki Delica beads:
– 85 rows * 23 columns actual size seed bead graph paper for Miyuki Delica 8/0
– 150 rows * 36 columns – for Miyuki Delica 10/0
– 195 rows * 49 columns – for Miyuki Delica 11/0
– 221 rows * 59 columns – Miyuki Delica 15/0
Every 10th row has a row number labeling.
Made according to bead measurements given on official Miyuki website. Please allow ±2% inaccuracy in size – the size of the finished project may differ due to many reasons including tension and thread thickness.
Please note: THIS FILE DOESN'T CONTAIN ANY INSTRUCTIONS ON HERRINGBONE STITCH. THIS FILE IS FOR DESIGNING YOUR OWN PATTERN.
•This is an instant download. You will receive the download link after you place an order. The purchased files are also available in the "My Orders" section of your account.
Contact me via "Ask owner" button, my email or social media if you have any questions or problems using the site, I'll do my best to help you.
• PERMISSIONS:
This pattern is for personal use only. You are not allowed to resell, share or copy this pdf file. However, you are free to sell any items you make with this graph paper, if you mention my name or my shop name. No mass production is allowed.
•This is a digital product, so I won't accept returns, cancellations or refunds. If you have any problems with your order, contact me via "Ask owner" button.
I hope you enjoy the graph paper.
Anastasia
Check with your seller on his store page or in the product description for the rules for returning and canceling an order.
You may also like…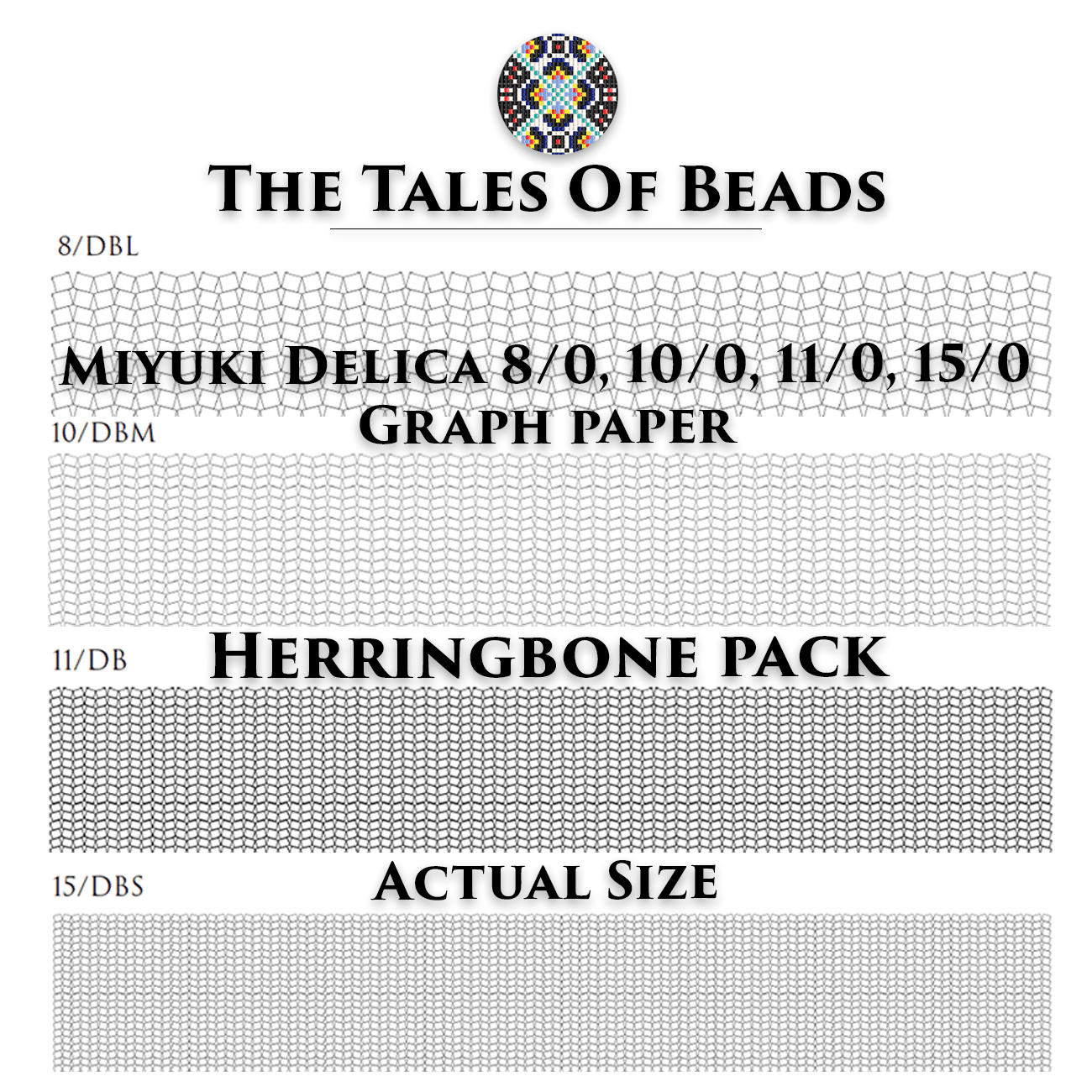 Herringbone Graph Paper Miyuki Delica – Actual Size Seed Bead Graph Paper