Schema Stella fiori 3D in tessitura peyote ~ Omaggio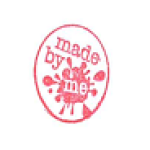 Se ti è piaciuto questo omaggio.. lascia un cuore sul mio negozio 🙂
Sold: 5
Report Abuse
Questo è un modello digitale per realizzare un ornamento di perline a forma di stella 3D.
Si realizza con il punto peyote e spina di pesce. 

Il modello si sviluppa su 13 righe, sono richiesti 8 colori. Questo modello utilizza perline Delica misura 11/0
Riceverai un file pdf contenente:
– L'elenco delle perline  con i riferimenti cromatici
– L'immagine a colori dello schema 
– Le istruzioni alfanumeriche riga per riga
 
Questo schema non contiene alcun materiale. È un file pdf digitale.
 Questi modelli sono solo per uso personale. Non condividete o vendete questi modelli.
È possibile vendere stelle finite realizzate con questi modelli – si prega di accreditare il designer "Piccole Creazioni".
Qui viene venduto solo il diagramma del modello, non l'oggetto finito, né il materiale, né la tecnica di base.
⚠️ Questo schema è solo per uso personale. Non condividere né vendere questo pattern.
E' necessario conoscere la tecnica ed aver già realizzato delle stelle 3d per completare quest'opera.
Puoi scrivermi per richiedere delle istruzioni di base per creare una stella 3D
A causa della natura dei prodotti scaricabili istantaneamente, non sarà possibile effettuare rimborsi dopo l'acquisto.
Grazie per aver visitato il mio negozio    
Check with your seller on his store page or in the product description for the rules for returning and canceling an order.
Schema Stella fiori 3D in tessitura peyote ~ Omaggio